About Our Charlotte Detox Programs
Expect Change When You Join Us
When you join our program to detox from alcohol or drugs, you can expect to feel positive change – both internally and externally. The team at our Charlotte facility strives to work with you so that once you've detoxed, you're not just removed from addiction physically, you're also ready emotionally to go out and reclaim your life. As the only accredited and certified detox center in North Carolina, you can trust Freedom Detox to put your health and well-being above all else.
Why Choose Our Center?
There are many reasons to join us on your journey. First and foremost, we believe that the best partnerships are those based on mutual respect and trust. We will make sure we're always on the same page with you before we proceed, and we will strive to educate you on each step in your process so you know about the progress you're making and so that you feel safe. We also strive to prepare you for the future, so when you leave our facility you feel confident in your aftercare options
Additional reasons to choose Freedom Detox include:
We're accessible: We accept most major insurances, including Aetna, Cigna, BlueShield, and many other plans.  We are also in-network with Vaya Medicaid.
We're JCAHO accredited: We're an accredited medical drug and alcohol detox facility that meets documented, proven medical care standards for care and treatment.
Ready to make a fresh start? Call our Charlotte team for our detox services today at (800) 475-2312.
It's Time.
Let Our Team Help Your Loved One
Freedom Detox is here to serve everyone, whether you want to find help for a family member, friend, or yourself.
Our team knows how much pain a person's addiction can bring to their family members or friends who feel powerless to help. Plenty of people have had to watch those they love suffer a life of addiction and substance abuse, and no one else should have to live through that struggle.
One of the most selfless things you can do to help your loved one is to seek help when they can't do it themselves. Our team has experience with taking in addicted clients and can help establish mutual trust so they feel safe with us.
We Are Here for You
Contact Our Team 24/7
"*" indicates required fields
We Understand This Can Be a Stressful Time.
Let Us Help Answer Your Detox Questions.
What Is Detox?
Detox is the removal of drugs or alcohol from the body. We offer affordable detox to help you do the hard work, comfortably.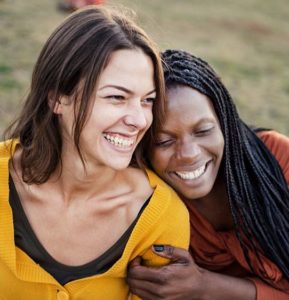 Why Medical Detox?
Detoxing from addictive substances can be challenging. We offer you a safe space and medically trained staff to help you through your process.
What Are the Benefits of Detox?
Detox is the first step to a sober life. After detox you will be able to rebuild your relationship with not only the people around you, but with yourself.
We Do More Than Just Help You Detox.
We Care.
Read reviews from past clients who have taken their first step to sobriety at Freedom Detox.
"Freedom Detox gave me a new outlook on being 'Free.'"
- Lawrence
"The love, time, and care y'all give is amazing, and I couldn't be more grateful, and thankful."
- Angie
"I'll never forget the time you guys spent with me."
- Veronica
"You guys gave me hope."
- Mary
"You brought me back to reality."
- David
"This "family" of folks will always have a special place in my heart."
- Kelly